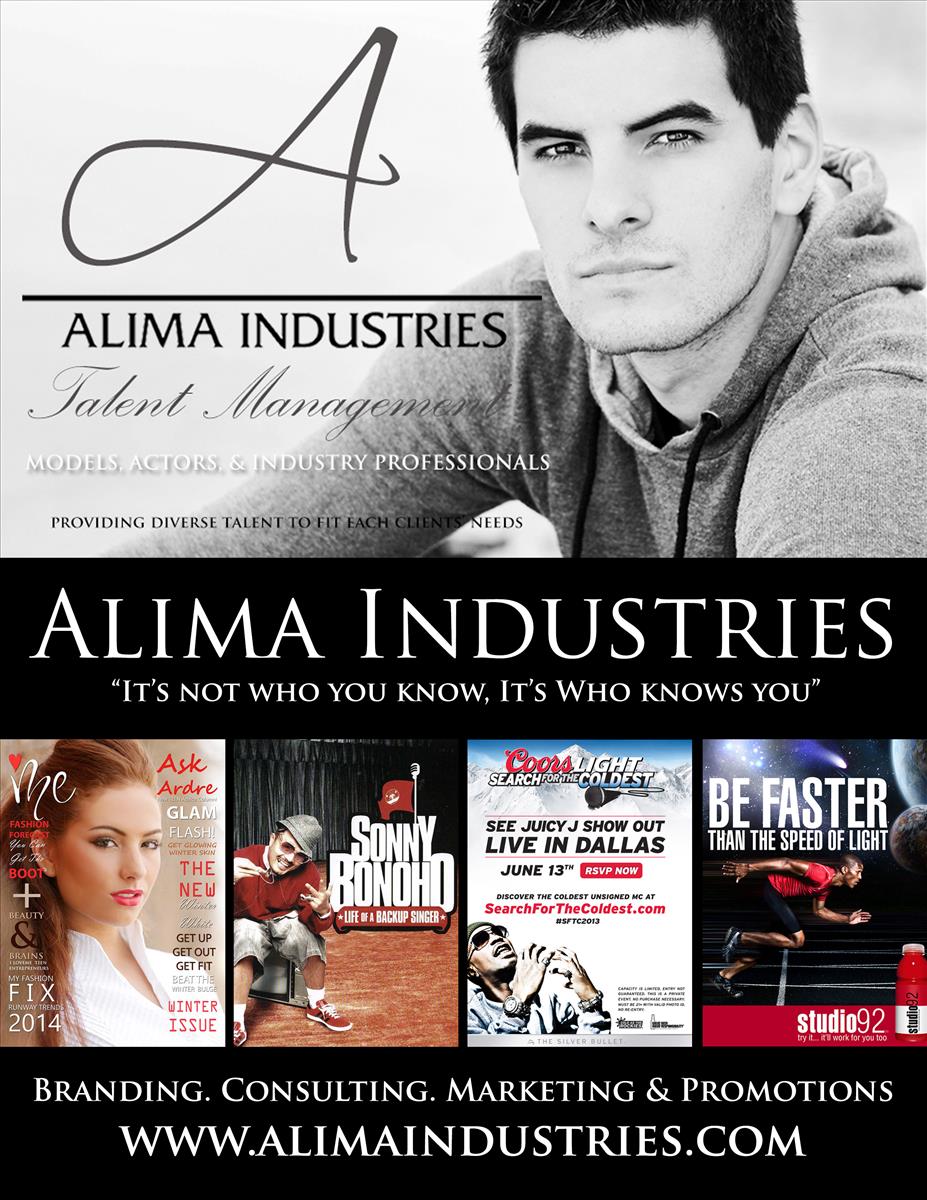 Our Story
Since the beginning of ALIMA INDUSTRIES in 2008, company founder and president Alima Albari has been making rapid progress in the industry and continues to move the business forward in a positive, competitive direction.
Throughout the years, A.I. has been successfully acquiring an impressive client base that has created a wealth of opportunity for those who are represented by the company. Constant and never-ending development of our client base is very important to us and something that we take very seriously.
In addition to finding new talent, ALIMA INDUSTRIES is also constantly searching for new opportunities for our talent to take part in. While our home base is Dallas, we also have satellite offices in Atlanta, Chicago, Louisville, & L.A.
A.I. believes in giving unique brands and gifted individuals the opportunity to be marketed & exposed to some of the largest names in the industry. Always keeping in mind "It's not who you know, It's who knows you."